Market Finds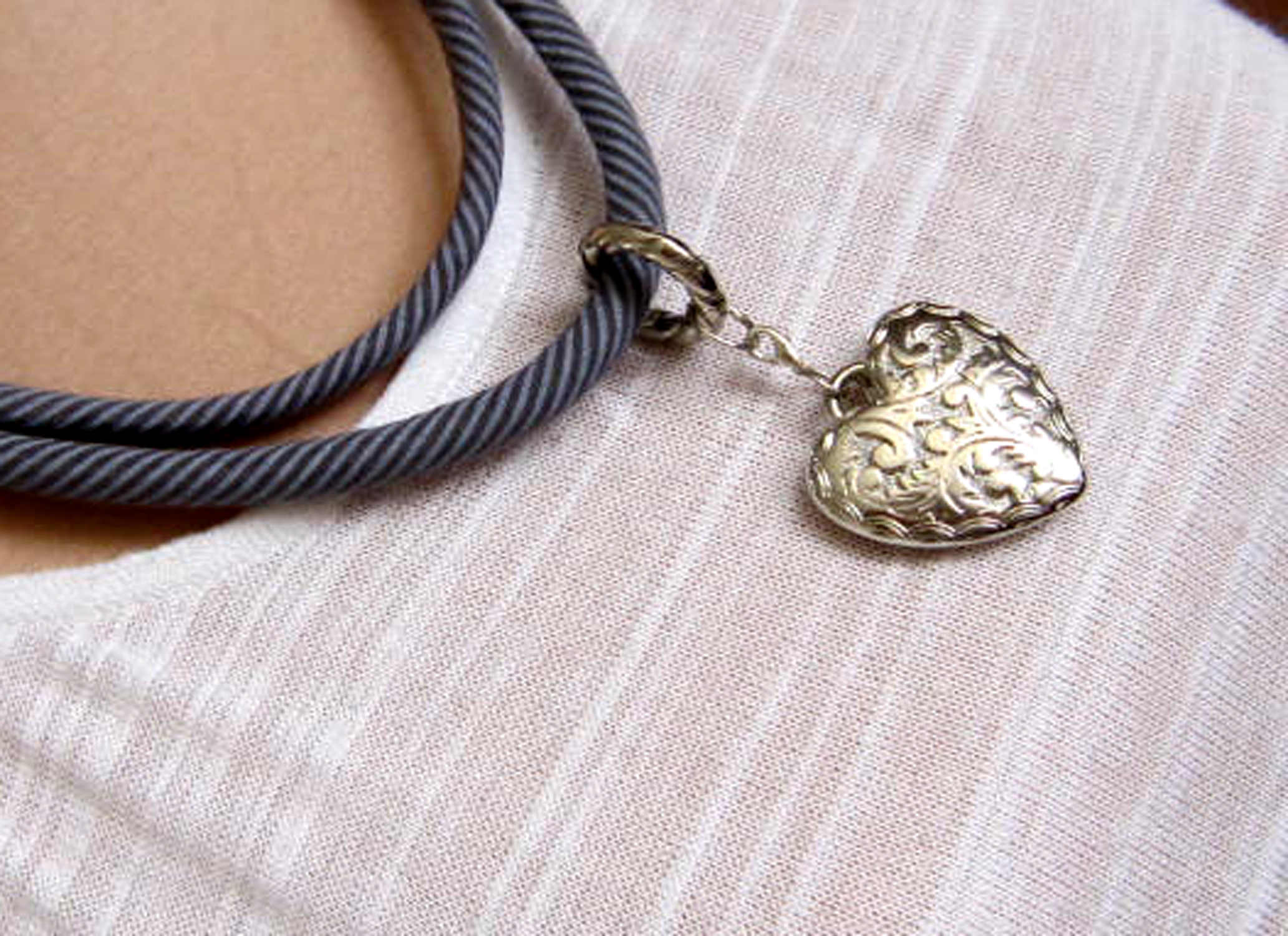 Yesterday was market day in the town so armed with my purse I set off to see what treasures I could unearth.
I love stripes. I love the colour grey. And I love pure cotton.
When I saw this dress with dark and light grey stripes in a pure cotton, I snapped it up. The fabric was perfect for making a necklace and bracelet for Bagglz.
I also found some domed silver bead caps at another stall – the perfect size! Once home I first washed and dried the dress then set about making some Bagglz accessories.
This is how the necklace turned out.
I made a second one in a narrower width.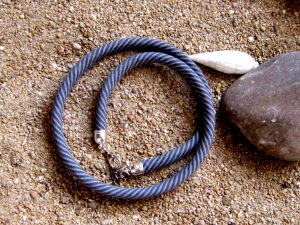 And this is how the bangle turned out.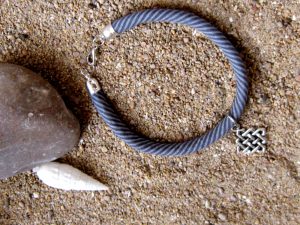 Then I played around with combinations, first combining different stripes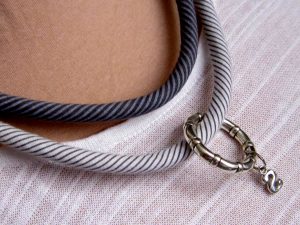 Then adding stripes to a hot tangerine.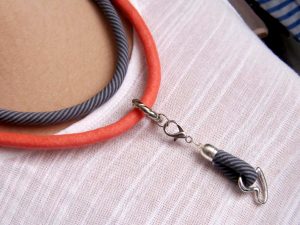 And then combining stripes with a lovely floral design in linen.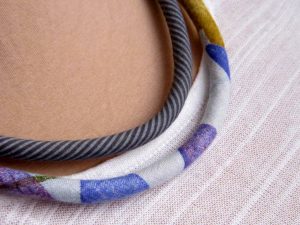 All lovely! Grey is such a versatile colour and is a perfect foil for adding chic to the otherwise ordinary, even on its own, as in this example: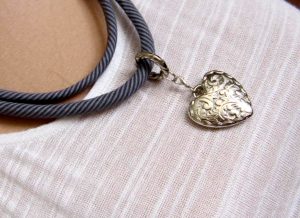 Oh. and with a little bit left over I made a pendant too!
---