My Recycling Process
Getting the materials I need to make my jewellery is not an easy job! My journey begins at the local weekly market where stalls sell unwanted clothing of every description.
Competition is fierce! Women (and a few men) crowd around the stalls looking for bargains. Some push you aside, others toss clothes sideways in rapid succession.
I like to get in early – before the good stuff goes. Then I get into the throng and pick through the piles, stringing anything that takes my fancy on to my arm, until I have done a full circuit of the goods on offer.
Many years of working with fabric have given me the ability to spot quality and good design in amongst the ordinary and tasteless.
Today's haul consisted of two pure silk tops, pure linen trousers in a vibrant green, and a ramie dress in beautiful tangerine. The green in the silk top matches the green of the trousers perfectly.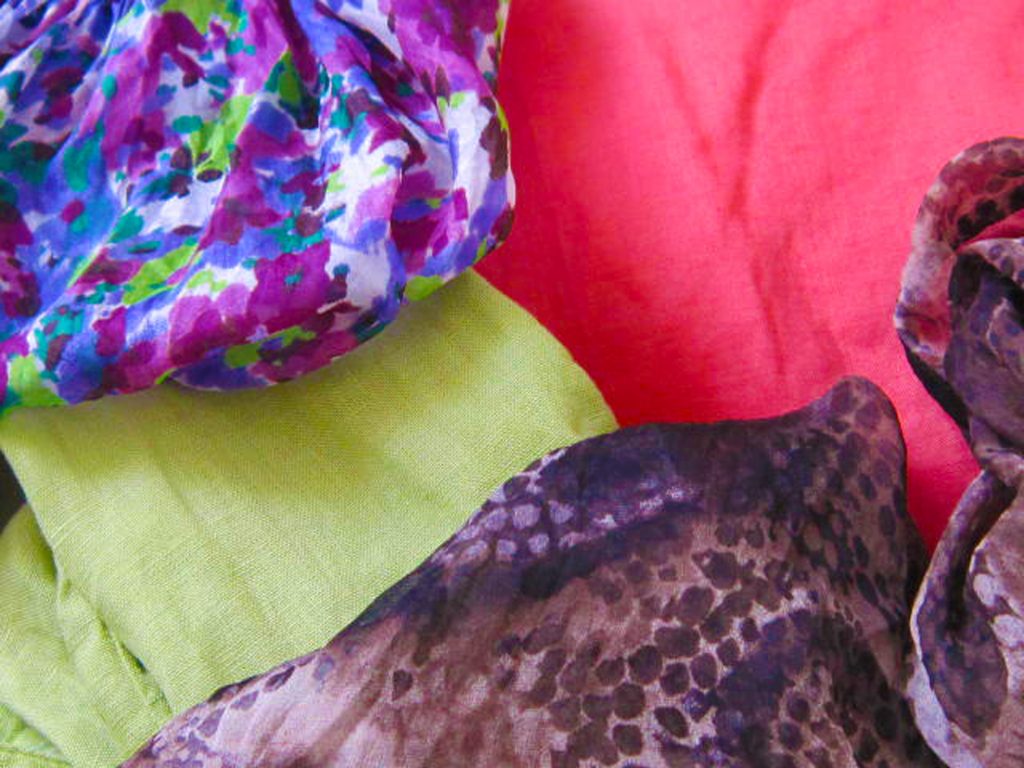 These will soon be turned into jewellery, but first I have to wash and dry them, then I have to unpick all the seams to make them ready to be cut.
Once all of that is done I am ready to create.
---